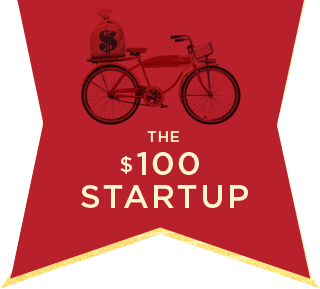 I was recently referred the book called "The $100 Startup" by Chris Guillebeau and although I am only half done, I must say it is first and foremost a good read for anyone looking for inspiration and the "nudge" to make a move and improve their lifestyle today.
Secondly, as I mentioned, I am only about halfway done, but the book is hitting home for more than one reason.  I have recently launched a web application called Slingshot, which is currently in its beta phase hoping to get feedback and iron any bugs and ultimately get the word out.  I just finished the chapter "Launch" and he gave me a lot of great ideas for our Go Live Launch date with promotions and leading up to it.
Lastly, like many of the stories Chris mentions, some people needed a nudge or a push to just launch… with that, I must thank Chris for the motivation to get this blog started (it's not my first one I've started as well).
The timing of finding this books is great.