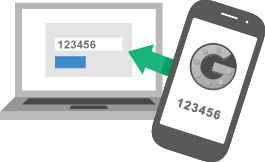 As soon as Google launched their 2-step security verification process last year, I was on it!  I thought it was well throughout,  easy to use, simple personal security on GMail – where my email starts and ends.  All you need to do is register your mobile device and as soon as you try to log into GMail (or Google Accounts), you will be sent an SMS text message with a code.  Perfect!
Fast forward to the present, and I mean right now.  I find myself air born  on my way to the Consumer Electronics Show (CES) in Las Vegas.  On US Airways, they have the GOGO Inflight service that provides internet (awesome stuff btw, but more on this another time).  I figure, 4 hour flight from Philadelphia to Las Vegas, no-brainer, pay for internet to do some answer some emails, do some work, research the show, and surf.
Herein lies the problem… as soon as I go to log into my system, boom, I am prompted immediately to enter your security code…. no surprise here until I realize the world we live in… I can now get Internet in the skies, but unfortunately NOT a text message, SIGH!
Oh well, life could be worse!